Continuing Education
Water and Wastewater Utility Management Training Session
2018 FREE Training Opportunity!
Description | Agenda
Dates and Locations | Register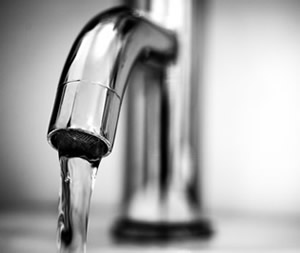 Make Plans to Attend!
Oct 16 - Decatur
Oct 23 - Monroeville
Oct 30 - Rainbow City
Nov 1 - Jemison
Nov 15 - Jasper
Nov 29 - Enterprise
Register soon!
Description
The Alabama Rural Water Association, in partnership with the Alabama Department of Environmental Management, has planned this series of training sessions for water and wastewater utility managers, employees and Board Members throughout the State of Alabama,
The training has been planned with specific emphasis on subject areas most relevant to Board Members and Management positions. For these training sessions, an in‐depth agenda has been organized to offer you an opportunity to participate and improve upon your management abilities (See Agenda section below).
The responsibility of Board Members and Managers of a Water or Wastewater Utility involves making educated decisions that lead to the utility's ability to provide a clean, safe and dependable supply of drinking water to their customers every day as well as insuring the proper treatment of the water disposed as waste. Being able to use sound business practices to operate a Water or Wastewater utility is one of the most important elements influencing the long-term viability of the utility.
Water is the ultimate resource needed for every city, town and community to continue economic growth and a measurable quality of life for its residents.
BOARD OF DIRECTORS, GENERAL MANAGERS, OPERATORS, OFFICE MANAGERS, COUNTY COMMISSIONERS, MAYORS, AND CITY COUNCIL MEMBERS should receive frequent training to stay current on information regarding proper management and operation techniques for Water and Wastewater Utilities.
The training is FREE OF CHARGE and offers an opportunity for each attendee to upgrade their knowledge!
Registration
Preregistration is essential to guarantee adequate food service for dinner.
Please preregister with accurate number of attendees!
To Register, choose one:
OR
Save a copy of the PDF registration brochure (link below) to your desktop.
Open the saved PDF file (do not try to complete and send in your browser).
Fill in the training registration form, then
- Email - save and email it to arwaservices@alruralwater.com,
- Fax - print and fax it to 334-396-7090, or
- Mail - mail it to us.
Water and Wastewater Utility Management Training
Information and Registration Brochure (pdf)
Complete and email or fax this registration to us.
We look forward to seeing you!
Agenda
To briefly summarize the agenda, Board Members and Management Personnel find themselves engaged in a wide range of policy development and management decisions. Learn more about how to effectively address these areas by hearing discussions regarding the Role and Responsibility of Management as it relates to all things financial. How to effect appropriate internal revenue controls, the importance of audits, and understanding financial statements and budgets. No group ever wants to increase rates, but adequate revenues are a must for the proper management of any utility. Learn new and exciting methods for creating revenue without raising rates during this training opportunity.
Also, a panel discussion by representatives of various funding agencies will cover financial needs for asset replacement and upgrades for your utility. In addition, the Alabama Department of Environmental Management will discuss all of the details of constantly changing regulations to ensure that your utility stays in compliance and away from burdensome penalties and painful notices to your customers.
Time
Event
4:00 PM ‐ 4:30 PM
Registration

4:30 PM ‐ 4:45 PM
Welcome / Informational Update
ARWA
4:45 PM ‐ 5:30 PM
"Your Role in Financial Accountability"
CPA and Accounting Professionals
5:30 PM ‐ 6:30 PM
"Creating Revenue without Raising Rates"
Greg Dutton, City of Moulton Water Works Board
6:30 PM ‐ 7:15 PM
Dinner Provided

7:15 PM ‐ 8:00 PM
"Planning for Asset Replacement and System Upgrades"
Lending Agencies Panel Discussion
8:00 PM ‐ 9:00 PM
"Staying Current with Changing Regulations"
ADEM
This Training Session will provide 
3.75 Water or Wastewater CEH's 
subject to ADEM Approval. 
Training is provided as a joint effort of
Alabama Rural Water Association and
the Alabama Department of Environmental Management .
Dates and Locations
Date
Location
Registration
Deadline
Oct 16
Double Tree Hotel
1101 6th Avenue, NE
Decatur, AL 35601 (Map)
Oct 12
Oct 23
Monroeville Water Tank
181 East Claiborne Street
Monroeville, AL 36460 (Map)
Oct 19
Oct 30
Rainbow City Community Center
3702 Rainbow Drive
Rainbow City, AL 35906 (Map)
Oct 26
Nov 1
Jemison Municipal Auditorium
14 Padgett Lane
Jemison, AL 35085 (Map)
Oct 30
Nov 15
Jasper Civic Center
204 19th St E
Jasper, AL 35501 (Map)
Nov 13
Nov 29
Enterprise Civic Center
2401 Neal Metcalf Road, Hwy 167 N
Enterprise, AL 36330 (Map)
Nov 27
Register Online Now
Having trouble with your registration?
If you have trouble with your registration, please fill out the PDF brochure and email, fax, or mail it to us instead. Thanks!
Water and Wastewater Utility Management Training
Information and Registration Brochure (pdf)
Complete and email or fax this registration to us.


Operator Certification Classes
available statewide!
- Read More -
Earn CEHs Online!
We are partnered with SunCoast Learning to provide you with quality online training.
- Learn more -
Open for Registration

AL/FL Joint Technical Training Conference (W/WW)
May 28-30 - Gulf Shores AL
Registration Info

Grade I/II Water Certification Test Prep (W)
Jun 4-Lincoln
Jun 6-Montgomery
Learn More

Basic Laboratory Procedures and Hands-On Training (W)
Jun 4-Monroeville
Jun 13-Huntsville
Jul 11-Fayette
Jul 18-Millbrook
Learn More

Water University
Utility Management Certification
Learn More

Schedule your own
On-site CEH Training
Earn CEHs

Plan for future training!
Training Calendar


New! To provide our members with additional protection, we have implemented a Secure Certificate on our website. This authenticates the ARWA website and encrypts transmitted data such as name and contact information. You will see a lock symbol, a green color, or the https:// secure protocol in the address bar of your browser.
Pay Online
Pay any ARWA invoice online.
Pay Online
Water Loss Protection
The ARWA/NRWA ServLine Program protects your utility against losses from customers' water leaks, and provides the opportunity for them to add service line repair replacement protection. Learn more.
---
ARWA
Alabama Rural Water Association is a non-profit organization representing water and wastewater systems serving rural communities and towns and commercial firms which support these systems.
We provide assistance to comply with State and Federal regulations, to help with management and operational problems, and to stimulate training initiatives.
GET IN TOUCH
Alabama Rural Water Association
2576 Bell Road
Montgomery AL 36117 
Phone: (334) 396-5511
Fax: (334) 396-7090 
Email: arwa@alruralwater.com
Website: www.alruralwater.com