ARWA Annual Technical Training Conference
Mark your Calendars!

ARWA's 41st Annual Technical Training Conference
March 17-20, 2019
Mobile, Alabama

2018 Conference Highlights!

THE ARWA'S 40th
ANNUAL TECHNICAL TRAINING CONFERENCE
March 18-21, 2018
Mobile Convention Center
Enjoy these conference highlights from Our Waterline Magazine.
ARWA's 40th Anniversary

2018 John A. Garrett Golf Tournament

2018 40th Annual Technical Training Conference

2018 Water Taste Test

2018 ARWA Award's Program


2018 Conference Site and Hotels
(2019 details will be online in late-fall 2018)
Host Hotel
Renaissance Mobile Riverview Plaza Hotel
64 South Water Street
Mobile, AL 36602
Local Phone: 251-438-4000
Toll-free: 800-922-3298
Overflow Hotels
The Battle House Renaissance Mobile Hotel & Spa
26 North Royal Street
Mobile, AL 36602
Local Phone: 251-338-2000
Toll-free: 866-316-5957
Hampton Inn & Suites
62 South Royal Street
Mobile, AL 36602
Local Phone: 251-436-8787
Toll-free: 800-426-7866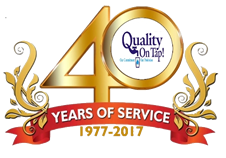 Technical Sessions
(ADEM approved CEHs)
for Water, Wastewater and Decisionmakers

Largest Water and Wastewater Supplier
Exhibit Hall
State and Federal
Agency Exhibits

Water Taste Test
Raffle and Prizes
Golf Tournament
Banquet
Socials
Entertainment

Awards Program
Operator of the Year
Office Worker of the Year
Director of the Year
Outstanding Service Award

Open for Registration

Operation and Maintenance for Water and Wastewater Pumps and Panels (W/WW)
Oct 23-Vernon
Nov 8-Thomasville
Learn More

Grade I/II Water Certification Test Prep Course (W)
Starts Oct 15-Montgomery
Learn More

Water and Wastewater Utility Management Training
Oct 16-Decatur
Oct 23-Monroeville
Oct 30-Rainbow City
Nov 1-Jemison
Nov 15-Jasper
Nov 29-Enterprise
Learn More

Sustainable Utility Management (WW)
Oct 18-Alexander City
Learn More

Understanding and Complying with Sanitary Sewer Overflow Permit Requirements (WW)
Oct 18-Livingston
Dec 6-Auburn
Learn More

Water University
Utility Management Certification
Learn More

Schedule your own
On-site CEH Training
Earn CEHs

Plan for future training!
Training Calendar

Water Loss Protection
The ARWA/NRWA ServLine Program protects your utility against losses from customers' water leaks, and provides the opportunity for them to add service line repair replacement protection. Learn more.
---
ARWA
Alabama Rural Water Association is a non-profit organization representing water and wastewater systems serving rural communities and towns and commercial firms which support these systems. We provide assistance to comply with State and Federal regulations, to help with management and operational problems, and to stimulate training initiatives.
GET IN TOUCH
Alabama Rural Water Association
2576 Bell Road
Montgomery AL 36117 
Phone: (334) 396-5511
Fax: (334) 396-7090 
Email: arwa@alruralwater.com
Website: www.alruralwater.com
SEARCH

Custom Search
GET SOCIAL

Follow us on Facebook