ARWA Annual Technical Training Conference

2016 ARWA 38th Annual Technical Training Conference
Board of Directors Election Information
We will hold the next board elections at the conference on March 22, 2016.
Deadline to File
Intent to Seek Election Form:
January 22, 2016

More information and Bylaws references
on the
Board of Directors Election page
in the About ARWA section.
Download the
Intent to Seek Election Form (pdf)

Districts and Directors
Whose Terms Expire Dec. 31, 2015:
District 1
Doug Clement
Russellville Water Works & Sewer Board
District 6
Terry Jackson
Thorsby Water Words Board
District 7
William Snyder
Monroeville Water Works
Candidates will be seeking a four year term for each District.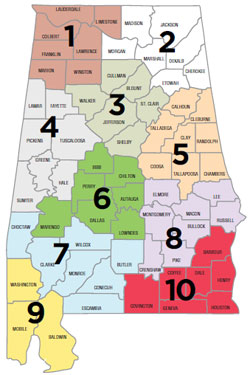 _____
Be an ARWA Member
Join Today
Learn about membership
in the Society of Water Professionals