ARWA Annual Technical Training Conference
Board of Directors Election Information
The next board elections will be held at the conference on March 14, 2017.
Deadline to File
Intent to Seek Election Form
will be in January 14, 2017

If you are interested in seeking election, read the current ARWA By-Laws and more about the election process on the
Board of Directors Election page
in the About ARWA section.


Districts and Directors
Whose Terms Expire Dec. 31, 2016:
District 3
Isaac Howard, III
Trussville Utilities
District 9
Mark Bohlin
Perdido Bay Water, Sewer and FPD
District 10
James Dixon
Geneva Water Works & Sewer Board
_____
Candidates will be seeking a four year term for each District.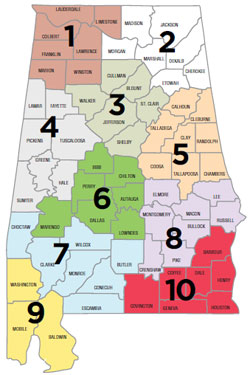 _____
Be an ARWA Member
Join Today
Learn about membership
in the Society of Water Professionals