ARWA and nexcheckGov Bill Payment



To request more information about these services, please complete a request form on the nexcheck web site or contact us with questions at: ARWAServices@alruralwater.com
Alabama Rural Water Association has partnered with nexcheckGov to provide our members with payment processing and collection services at little or no cost.
Below is a list of services we can provide through nexcheckGov:
Automated Telephone Payments
Your customers can pay their bill by phone 24/7 by calling an Automated Telephone Payment system branded with your company's name. With this system your customers can pay with either a credit card or check. The best part is that we offer this to you for FREE!
Online Payments
With nexcheckGov's Online Payment Service your customers can pay their bill online 24/7 with a credit card or check. It's Secure – It's Easy – It's FREE!
Walk In - Credit Card Processing
From setting up your account, to processing transactions using lightning fast IP modems, you can be certain the process will always be quick and effortless. NexcheckGov will even provide your business with a FREE credit card terminal.
Returned Check Guarantee
With nexcheckGov's Check Guarantee Service, you receive payment up front for returned checks. No need to wait for a returned check to be collected. NexcheckGov makes the collection calls, sends the collection letters and reports to the credit bureau if needed. You receive payment for 100% of the returned check amount upfront and it's FREE!
Debt Collection
NexcheckGov clients receive the highest debt recovery rate in the industry. The majority of uncollected debts for utility companies are due to customers relocating out of area. Our debtor tracking system continuously checks for new contact information that can help us locate a debtor anywhere in the United States. This system also reports unpaid accounts to the credit bureau on your behalf.
Remote Deposit Service
Remote Deposit Service eliminates costly time spent filling out and totaling deposit slips. Plus, all checks are converted together at the end and deposited into your bank account. You will be notified of returned items in as little as 2 days versus 2 to 3 weeks with paper check deposits. NexcheckGov provides you with remote deposit software and a check imager for FREE!
More Information
To request more information about these services, visit the nexcheck web site or contact us with questions at: ARWAservices@alruralwater.com.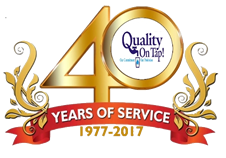 Open for Registration

Operation and Maintenance for Water and Wastewater Pumps and Panels (W/WW)
Oct 23-Vernon
Nov 8-Thomasville
Learn More

Grade I/II Water Certification Test Prep Course (W)
Starts Oct 15-Montgomery
Learn More

Water and Wastewater Utility Management Training
Oct 16-Decatur
Oct 23-Monroeville
Oct 30-Rainbow City
Nov 1-Jemison
Nov 15-Jasper
Nov 29-Enterprise
Learn More

Sustainable Utility Management (WW)
Oct 18-Alexander City
Learn More

Understanding and Complying with Sanitary Sewer Overflow Permit Requirements (WW)
Oct 18-Livingston
Dec 6-Auburn
Learn More

Water University
Utility Management Certification
Learn More

Schedule your own
On-site CEH Training
Earn CEHs

Plan for future training!
Training Calendar

Water Loss Protection
The ARWA/NRWA ServLine Program protects your utility against losses from customers' water leaks, and provides the opportunity for them to add service line repair replacement protection. Learn more.
---
ARWA
Alabama Rural Water Association is a non-profit organization representing water and wastewater systems serving rural communities and towns and commercial firms which support these systems. We provide assistance to comply with State and Federal regulations, to help with management and operational problems, and to stimulate training initiatives.
GET IN TOUCH
Alabama Rural Water Association
2576 Bell Road
Montgomery AL 36117 
Phone: (334) 396-5511
Fax: (334) 396-7090 
Email: arwa@alruralwater.com
Website: www.alruralwater.com
SEARCH

Custom Search
GET SOCIAL

Follow us on Facebook