Continuing Education
Water and Wastewater Utility Management Training Session
FREE Training Opportunity!
Description | Agenda
Dates and Locations | Register


Water is a critical resource in the process of maintaining a good quality of life for Alabama citizens.
Oct 10 - Troy


Oct 24 - Cullman
Oct 29 - Wetumpka
Nov 7 - Gulf Shores
Nov 19 - Tuscaloosa
Nov 21 - Selma
Plan to Attend!

Dinner is included so please register before deadline.

Description
The responsibility of Board Members and Managers of a Water or Wastewater Utility involves making educated decisions that lead to the utility's ability to provide a clean, safe and dependable supply of drinking water to their customers every day as well as insuring the proper treatment of the water disposed as waste. Being able to use sound business practices to operate a Water or Wastewater utility is one of the most important elements influencing the long-term viability of the utility. Water is the ultimate resource needed for every city, town and community to continue economic growth and a measurable quality of life for its residents.
BOARD OF DIRECTORS, GENERAL MANAGERS, OPERATORS, OFFICE MANAGERS, COUNTY COMMISSIONERS, MAYORS, AND CITY COUNCIL MEMBERS should receive frequent training to obtain current information regarding proper management and operation techniques for Water and Wastewater Utilities.
The Alabama Rural Water Association, in partnership with the Alabama Department of Environmental Management, has planned this series of training sessions for water and wastewater utility managers, employees and Board Members throughout the State of Alabama, FREE OF CHARGE.
The training has been planned with specific emphasis upon subject areas most relevant to Board Members or Management positions. For this series of training sessions, an in-depth agenda has been organized to offer you an opportunity to participate and improve upon your management abilities.
To briefly summarize the agenda, Board Members and Management Personnel find themselves engaged in a wide range of policy development and management decisions. Learn more about how to effectively address these areas by hearing discussions regarding the Role and Responsibility of Management as it relates to understanding the importance of responsible I.T. support. In addition, water contracts will be discussed at length. Also, a panel discussion by representatives of various funding agencies will cover new and existing funding opportunities. The Alabama Department of Environmental Management will discuss all of the details of constantly changing regulations to ensure that your utility stays in compliance and away from burdensome penalties and painful notices to your customers. And the current status of operators, certification regulations, and new avenues of securing operators will be discussed.
Again, THIS TRAINING IS FREE OF CHARGE.
We strongly encourage you to attend!
To Register... choose one:

OR
Save a copy of this PDF registration to your desktop.
Open the saved PDF file (do not try to complete and send in your browser)
Fill in the training registration form, then
- Email - save and email it to arwaservices@alruralwater.com,
- Fax - print and fax it to 334-396-7090, or
- Mail - mail it to us.
Water and Wastewater Utility Management Training
Information and Registration Form (pdf)
Complete and email or fax this registration to us.
We look forward to seeing you!
Agenda
Time
Event
3:30 PM - 4:00 PM
Registration
4:00 PM - 4:15 PM
Welcome / Informational Update
ARWA
4:15 PM - 4:45 PM
IT Support: A MUST for Proper Utility Management
Lucas Chavers, Infinity Software Development
4:45 PM - 5:45 PM
Protect your Utility and Strike a Fair Deal - "The Importance of Quality Contracts"
Dennis Harrison, Attorney at Law
5:45 PM - 6:30 PM
An Overview of the Current Regulatory Environment
Alabama Department of Environmental Management
6:30 PM - 7:15 PM
DINNER PROVIDED
7:15 PM - 8:00 PM
New Funding Opportunities to Protect Your Source
NRCS, USDA, RD, ADEM-SRF
8:00 PM - 9:00 PM
Certified Operators - Where Are They and How To Find More
ADEM Operator Certification / ARWA

This Training will provide 4.25 Water or Wastewater CEH's 
subject to ADEM Approval. 
Training is provided as a joint effort of
Alabama Rural Water Association and
the Alabama Department of Environmental Management
Dates and Locations
Date
Location
Register by
Oct 10
Troy Sportsplex
601 Enzor Road
Troy, AL 36079 (Google Map)
Oct 8
Oct 24
Cullman Civic Center
510 5th Street SW
Cullman, AL 35055 (Google Map)
Oct 22
Oct 29
Wetumpka Civic Center
410 S. Main Street
Wetumpka, AL 36092 (Google Map)
Oct 25


Nov 7
Erie H. Meyers Civic Center
1930 W. 2nd Street
Gulf Shores, AL 36542 (Google Map)
Nov 5
Nov 19
Belk Activity Center
2101 Bowers Park Drive
Tuscaloosa, AL 35405 (Google Map)
Nov 15
Nov 21
Selma Convention Center
211 Washington Street
Selma, AL 36701 (Google Map)
Nov 19

Pre-registration is essential to guarantee adequate food service for dinner.
Please Pre-Register with accurate number of attendees!
Register Online
Having trouble with your registration?

If you have trouble with our "I am not a Robot" spam blocker, please save the PDF brochure (below), fill it out, and email, fax, or mail it to us instead. Thanks!
Water and Wastewater Utility Management Training
Information and Registration Form
XX
ARWA's 42nd Annual Technical Training Conference
Mobile, Alabama

Rescheduled


July 5 - 8, 2020
- Register -
AL/FL Joint Technical Training Conference
Open for Registration

Sept 22-24, 2020

RESCHEDULED




May 20-21, 2020


Panama City Beach, FL
- Register -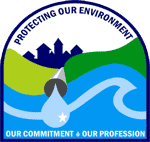 Open for Registration

Proposed Operator Cert Regs and New AWIA Reqts (W/WW)
Online Training Webinar
June 4 (Sheffield)
Learn More and Sign Up

ARWA's 42nd Annual Technical Training Conference (W/WW)
Mobile, Alabama
July 5 - 8, 2020
LEARN MORE & REGISTER

AL/FL Joint Technical Training Conference (W/WW)
OPEN FOR REGISTRATION
September 22-24, 2020
Panama City Beach, Florida
Learn More & Register

Water University
Utility Management Certification
Learn More

Schedule your own
On-site CEH Training
Earn CEHs

Plan for future training!
Training Calendar
Water Loss Protection
The ARWA/NRWA ServLine Program protects your utility against losses from customers' water leaks, and provides the opportunity for them to add service line repair replacement protection.
Learn more.
---
Pay Online
Pay any ARWA invoice online.
Pay Online
---
ARWA
Alabama Rural Water Association is a non-profit organization representing water and wastewater systems serving rural communities and towns and commercial firms which support these systems.
We provide assistance to comply with State and Federal regulations, to help with management and operational problems, and to stimulate training initiatives.
GET IN TOUCH
Alabama Rural Water Association
2576 Bell Road
Montgomery AL 36117 
Phone: (334) 396-5511
Fax: (334) 396-7090 
Email: arwa@alruralwater.com
Website: www.alruralwater.com