COVID-19 | Associate Member Spotlight
These associate members have created or provide services specific to COVID-19 relief for our members. Please check them out.
---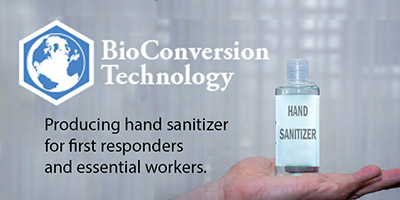 BioConversion Technology, Inc.
163 Northcutt Rd.
Ellijay, Georgia 30540
1-888-288-9298
Visit their website at bctweb.com.
BioConversion Technology
For the last twenty years, BioConversion Technology has provided WWTP services. They provide biologicals, chemicals, and FOG specialty products. They offer microscopic analysis and professional consultation designed around your unique situation.
And now, BioConversion Technology has expanded their services to include   ethanol based hand sanitizer! They can now supply to you with gallons of hand-sanitizer.
5-gallon pails - $249 + shipping
55-gallon drum - $2,472 + shipping
Contact Paige McMurtry at 706-635-2847 or business@bctweb.com for ordering & more information!
---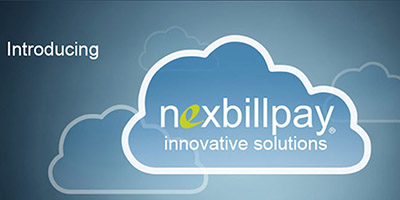 nexbillpay
2416 Green Springs Hwy
Birmingham, AL 35209
(205) 945-1126 | 1-800-639-2435
nexbillpay
NexBillPay provides online and other remote bill pay solutions for your customers.
They can help you to provide your customers payment options so they have the ability to pay their bill no matter what social distancing protocols you may need to implement during these times.
Their services include ACH gateways, online bill presentment, paperless billing, pay-by-phone, reconciliation tools, and communications management.
Find a link to their services at their website, nexbillpay.com.
ARWA's 42nd Annual Technical Training Conference
Mobile, Alabama

Rescheduled


July 5 - 8, 2020
- Register -
AL/FL Joint Technical Training Conference
Open for Registration

Sept 22-24, 2020

RESCHEDULED




May 20-21, 2020


Panama City Beach, FL
- Register -
Open for Registration

Proposed Operator Cert Regs and New AWIA Reqts (W/WW)
Online Training Webinar
June 4 (Sheffield)
Learn More and Sign Up

ARWA's 42nd Annual Technical Training Conference (W/WW)
Mobile, Alabama
July 5 - 8, 2020
LEARN MORE & REGISTER

AL/FL Joint Technical Training Conference (W/WW)
OPEN FOR REGISTRATION
September 22-24, 2020
Panama City Beach, Florida
Learn More & Register

Water University
Utility Management Certification
Learn More

Schedule your own
On-site CEH Training
Earn CEHs

Plan for future training!
Training Calendar
Water Loss Protection
The ARWA/NRWA ServLine Program protects your utility against losses from customers' water leaks, and provides the opportunity for them to add service line repair replacement protection.
Learn more.
---
Pay Online
Pay any ARWA invoice online.
Pay Online
---
ARWA
Alabama Rural Water Association is a non-profit organization representing water and wastewater systems serving rural communities and towns and commercial firms which support these systems.
We provide assistance to comply with State and Federal regulations, to help with management and operational problems, and to stimulate training initiatives.
GET IN TOUCH
Alabama Rural Water Association
2576 Bell Road
Montgomery AL 36117 
Phone: (334) 396-5511
Fax: (334) 396-7090 
Email: arwa@alruralwater.com
Website: www.alruralwater.com